We have been installing Clotheslines in Adelaide since 1991
Great prices and prompt friendly service is what our business has been built on.
Adelaide and surrounds
We Install Clotheslines
If you are looking for a new clothesline in Adelaide call the Clothesline Chap. We stock a full range of clotheslines in Adelaide, we are not an online store we come to you so call a local. Passed on from Father to Son we have been installing Clotheslines in Adelaide since 1991.
Industry Knowledge
With 30 years of experience in the Landscaping industry we can advise on how best to place your new clothesline in an existing or new home considering the prevailing winds, sunlight and Gardens. Our knowledge of Fencing, Retaining Walls, Irrigation, Storm water. Brick Paving, Concrete and Plant development is a real Bonus to our clients when making decisions about Placement. If you're a Builder, Property Developer, Architect or Real Estate Company we can coordinate with other trades to ensure your installation is done in a timely fashion, so your project is not delayed. Some of our regular Clients get us to install Letter Boxes for them also whilst on site.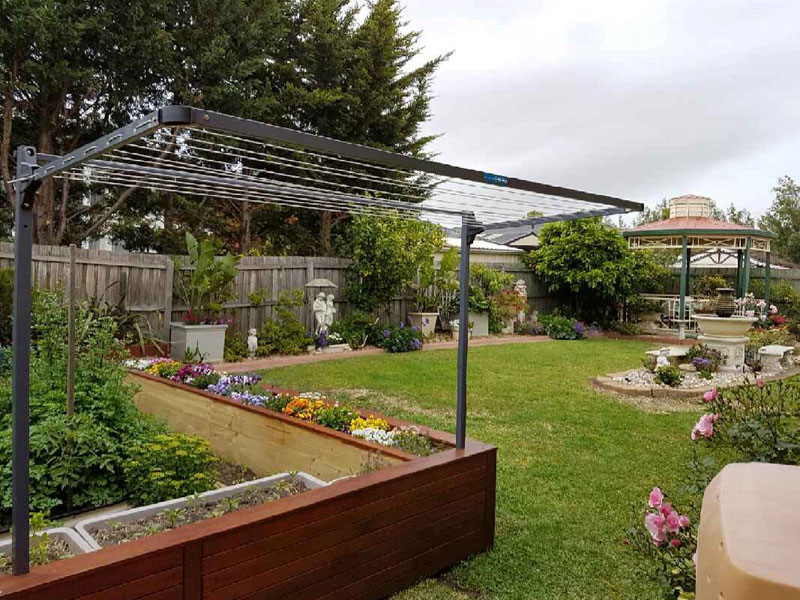 The Fold Down Style of Clothesline
The Fold Down Style of clothesline has taken over from the Rotary or Hoist style of clothesline and comes in a huge range of sizes and colours. With many new courtyard style Homes, the space available can be limited, with our range of Mini Fold Down, Slimline Fold Down, Single Fold Down and Twin Fold Down clotheslines you are assured of finding the right one for your particular application. We stock the popular colours Bark and Timber grey which match well to the fencing colours Paperbark and Woodland Grey, creating a great décor match and blending in seamlessly. All the posts and clothesline steel are Galvanized and Powder Coated. Many other "Special Order" colours are available through our suppliers if you have specific colour requirements give us a call to discuss it. We can also special order the Fold down units to be made as wide as 3 metres. All the Daytek Fold Down range of clothesline come with a peg bag and pegs to get you started.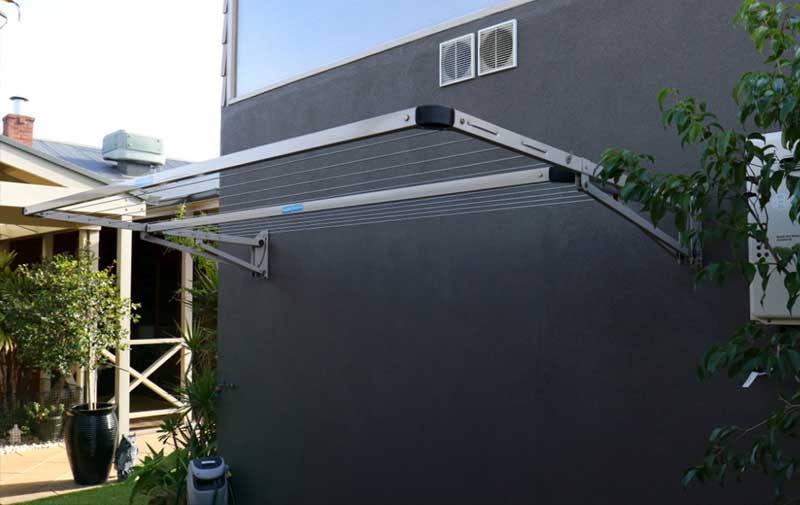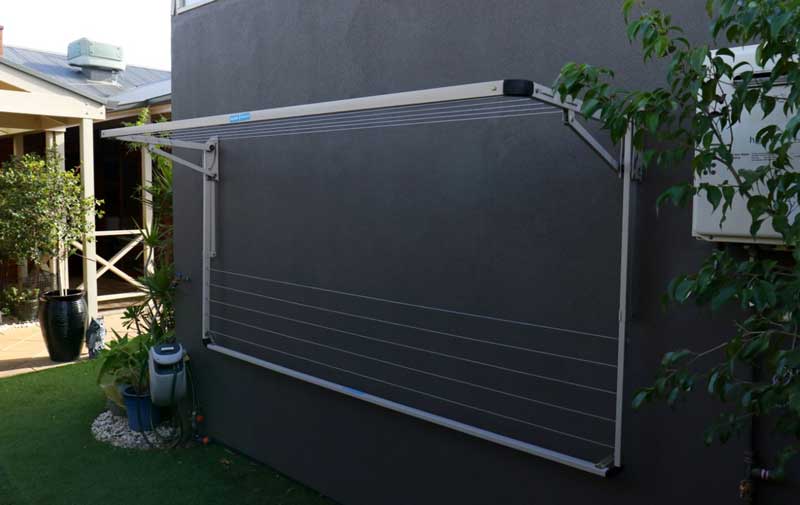 The Rotary Clothesline
Rotary Clotheslines now are available in 3 sizes to suit double, queen- and King-sized sheets, they are foldable and removable for easy storage if you need that extra space for a party or function. We carry in stock the Hawthorn Green colour in the Rotary range as they are usually in a lawn area, but they also are available in a wider range of colours if that suits you better. The Steel is Galvanized, and powder Coated.  Rotary lines have a much bigger capacity holding over 3 loads of washing, but you'll need more space to install a minimum of 4 metres x 4 metres. The Daytek Rotary clotheslines come with a cover if your storing your line a peg bag and pegs to get you started.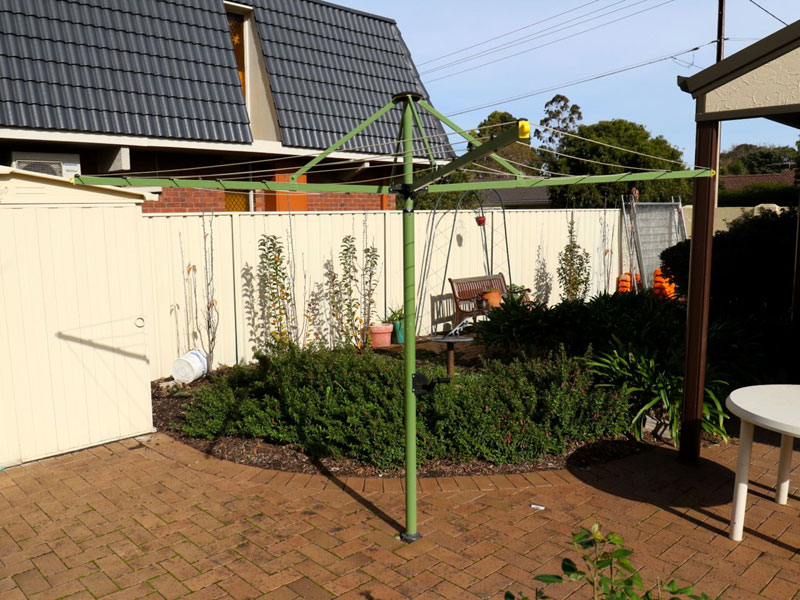 The Retractable Clothesline
Retractable Clotheslines for those situations where space is at a premium 4,5- and 6-Line retractable clotheslines reaching up to 7.2 metres can be fitted in 3 ways 1. Wall to Wall 2. Wall to Post 3. Post to Post. Available in a Sand colour the posts are galvanized steel which is powder coated.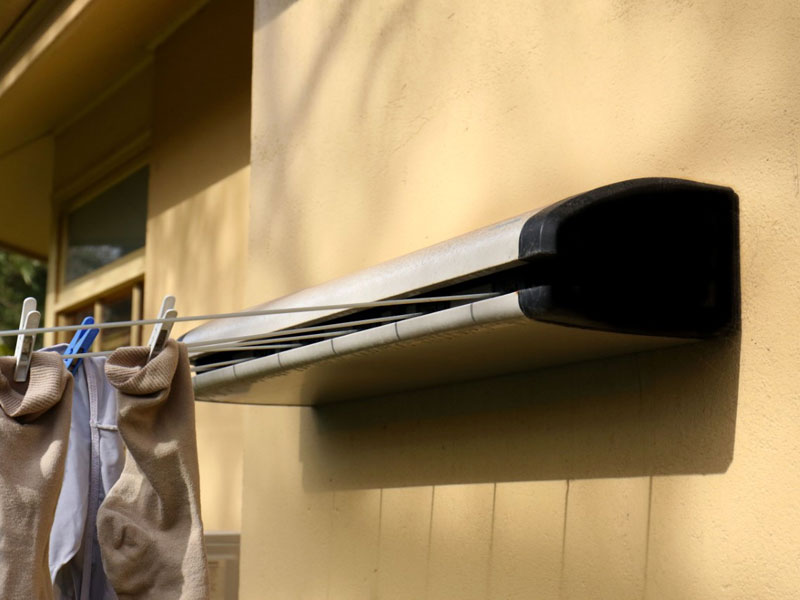 Clothesline Installations
Clothesline Installations don't have to be a hassle we can usually complete a quality installation in about 1 hour and with our friendly prompt and reliable service we try it make it an enjoyable experience. You may have some options for installation Wall Mounting or Ground Mounting are the most popular, but you may need another option like Base Plate mounting or fixing to fences or retaining walls, we can help.  If you have an Old or Damaged Clothesline we have a removal service. If you have suffered some storm damage or other accident we can offer a free quote for your insurer. We want our clients to be happy with the job and product so that you'll be comfortable recommending us to family and friends.
Environmentally friendly
Clotheslines are an Iconic and essential item in Australian Homes. They are environmentally friendly and power saving; South Australia has been a huge player in the manufacture of Hills Hoists and Hills Paralines. We have and do install all makes and models of Clotheslines, Hills, Austral and Daytek being the biggest. As a price point, we have found Daytek to be the most competitive and support them by Stocking their product range as we can pass on our buying strength to our customers. Daytek are based in Melbourne and still do some manufacture there of a special order nature.
Clothesline installations in Adelaide
Popular Clotheslines in our Gallery are: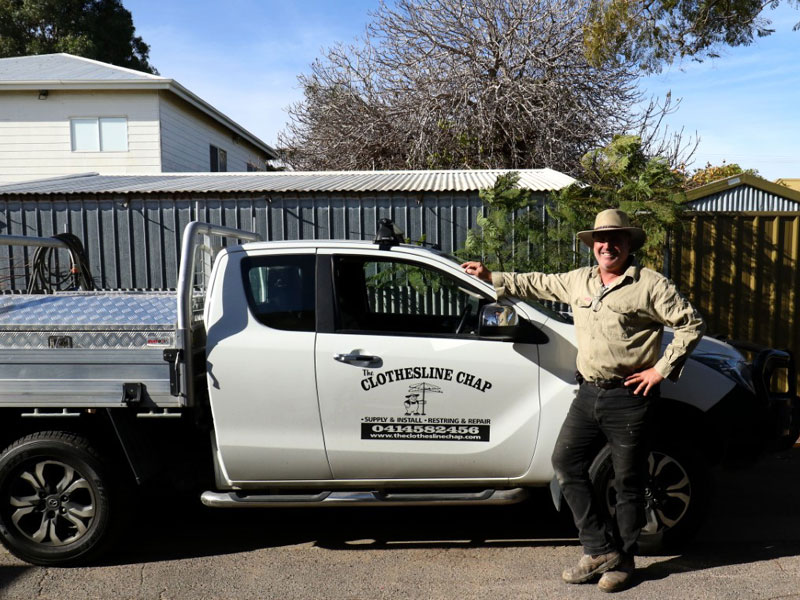 Prompt, Reliable and Friendly Service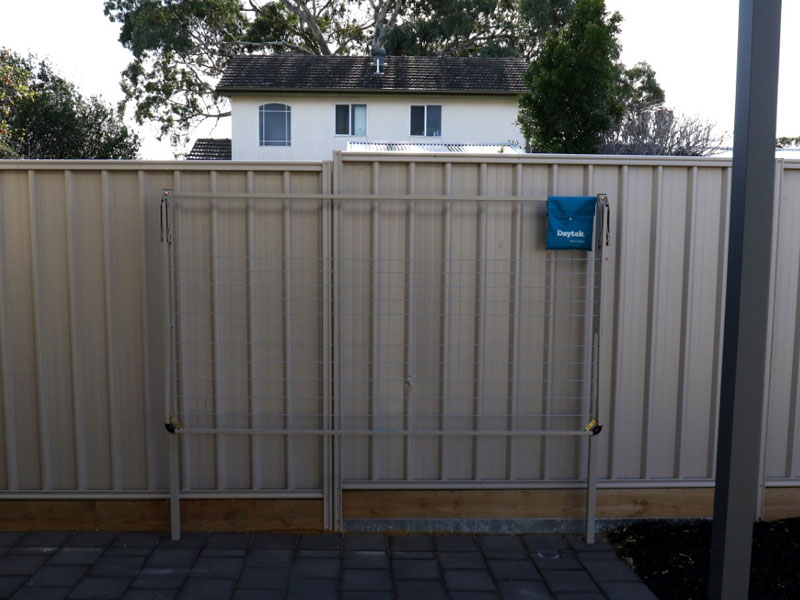 This Fold Down Sand colour matches beautifully with the colour bond Dune fencing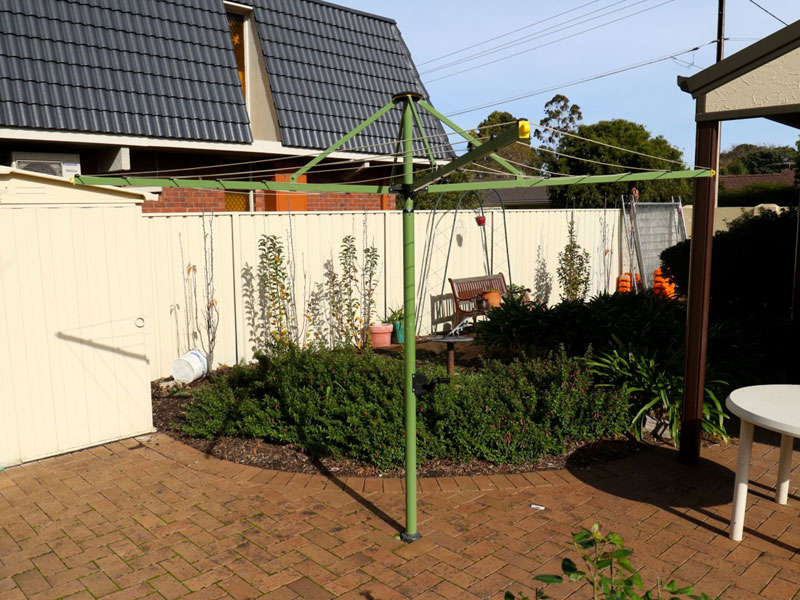 This is Mums 25 year old Rotary 32 Dad restrung it about 12 years ago and it's still going strong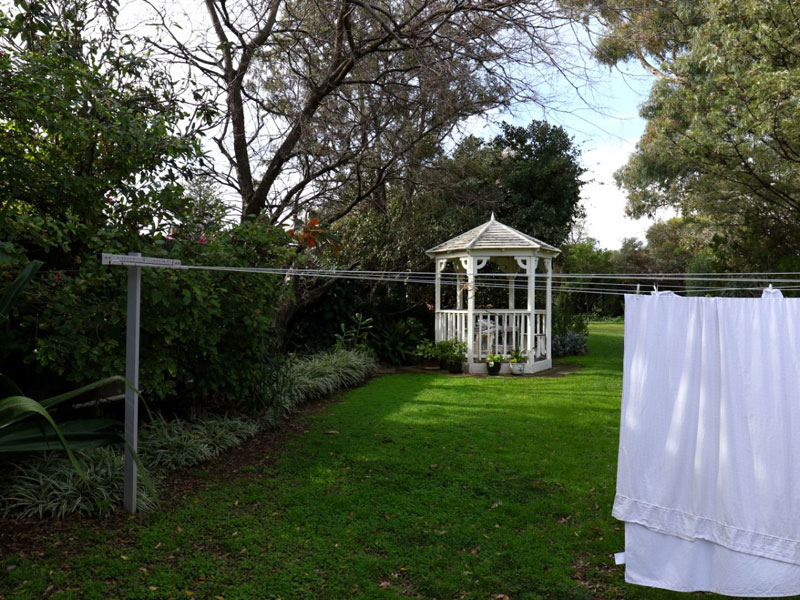 I've been back to Sue and Dave's place a few times over the years I love their Garden.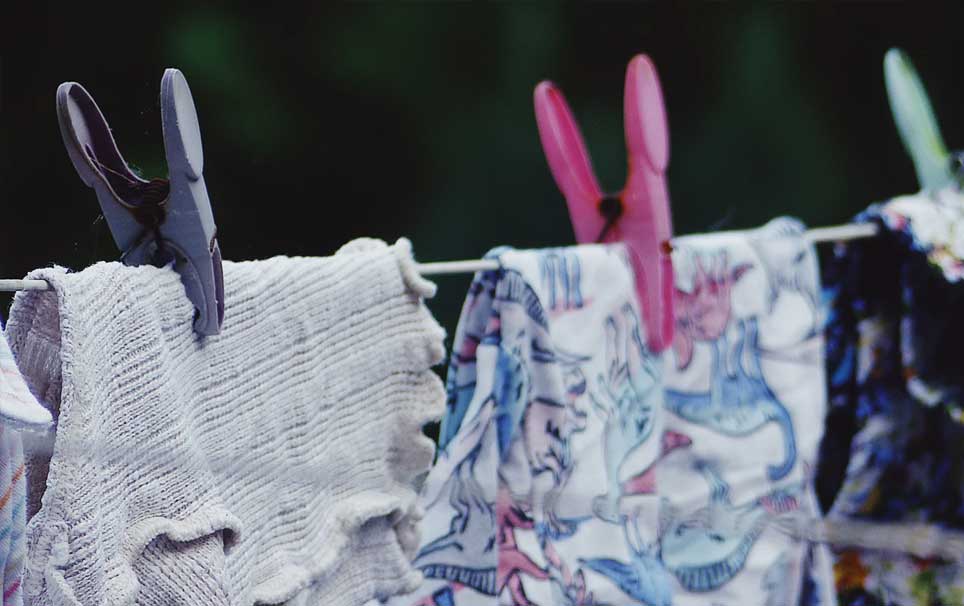 Clothesline Models
We have and do install all makes and models of Clotheslines, Hills, Austral and Daytek being the biggest.
We service all of the greater Adelaide Metro Area
Adelaide Council; Adelaide, North Adelaide.
Burnside Council; Auldana, Beaumont, Beulah park, Burnside, Dulwich, Eastwood, Erindale, Frewville, Glen Osmond, Glenside, Glenunga, Hazelwood park, Kensington Gardens, Kensington Park, Leabrook, Leawood Gardens, Linden Park, Magill, Mount Osmond, Rose Park, Rosslyn Park, Skye, St. Georges, Stonyfell, Toorak gardens, Tusmore, Waterfall Gully, Wattle Park.
Campbelltown Council; Athelstone, Campbelltown, Hectorville, Magill, Newton, Paradise, Rostrevor, Tranmere.
Charles Sturt Council; Albert park, Allenby Gardens, Athol Park, Beverley, Bowden, Cheltenham, Croydon, Devon Park, Findon, Flinders Park, Fulham Gardens, Grange, Hendon, Henley Beach, Hindmarsh, Kidman Park, Kilkenny, Ovingham, Pennington, Renown Park, Ridleyton, Rosewater, Royal Park, Seaton, Semaphore Park, St. Clair, Tennyson, Welland, West Beach, West Lakes, Woodville.
Holdfast Bay Council; Brighton, Glenelg, Hove, Kingston Park, Seacliff, Somerton Park.
Marion Council; Ascot Park, Clovelly Park, Darlington, Dover Gardens, Edwardstown, Glandore, Glengowrie, Hallett Cove, Marino, Marion, Mitchell park, Morphettville, O'Halloran Hill, Oaklands Park, Parkholme, Plympton Park, Seacliff Park, Seacombe Gardens, Seacombe Heights, Seaview Downs, Sheidow park, South Plympton, Sturt, Trott Park, Warradale.
Mitcham Council; Bedford Park, Belair, Bellevue Heights, Blackwood, Brown Hill Creek, Clapham, Clarence Park, Colonel Light Gardens, Coromandel Valley, Crafers west, Craigburn Farm, Cumberland Park, Daw Park, Eden Hills, Glenalta, Hawthorn, Hawthorndene, Kingswood, Leawood Gardens, Lower Mitcham, Lynton, Melrose Park, Mitcham, Netherby, Panorama, Pasadena, Springfield, St. Marys, Stirling, Torrens Park, Upper Sturt, Urrbrae, Westbourne Park.
Norwood Payneham Council; College park, Evansdale, Felixstow, Firle, Glynde, Hackney, Heathpool, Joslin, Kensington, Kent Town, Marden, Marryatville, Maylands, Norwood, Payneham, Royston Park, St. Morris, St. Peters, Stepney, Trinity Gardens.
Port Adelaide Enfield Council; Alberton, Angle park, Birkenhead, Blair Athol, Broadview, Clearview, Croydon Park, Dernancourt, Devon Park, Dry Creek, Dudley park, Enfield, Ethelton, Exeter, Ferryden Park, Gepps Cross, Gilles Plains, Gillman, Glanville, Greenacres, Hampstead Gardens, Hillcrest, Holden Hill, Kilburn, Klemzig, Largs Bay, Lightsview, Manningham, Mansfield Park, Northfield, Northgate, North Haven, Oakden, Osborne, Ottoway, Outer Harbour, Peterhead, Port Adelaide, Queenstown, Regency Park, Rosewater, Sefton Park, Semaphore, Taperoo, Valley View.
Prospect Council; Broadview, Collinswood, Fitzroy, Medindie Gardens, Nailsworth, Prospect, Ovingham, Sefton Park, Thorngate.
Salisbury Council, Bolivar, Brahma Lodge, Burton, Cavan, Dry Creek, Direk, Edinburgh, Elizabeth Vale, Globe Derby Park, Greenfields, Gulfview Heights, Ingle Farm, Mawson Lakes, Parafield, Paralowie, Para Hills, Para Vista, Pooraka, Salisbury, St. Kilda, Valley View, Walkley Heights, Waterloo Corner.
Tea Tree Gully Council; Banksia Park, Dernancourt, Fairview Park, Gilles Plains, Golden Grove, Gould Creek, Greenwith, Gulfview Heights, Highbury, Holden Hill, Hope Valley, Houghton, Modbury, Para Hills, redwood park, Ridgehaven, St. Agnes, Surrey Downs, tea Tree Gully, Upper Hermitage, Valley View, Vista, Wynn Vale.
Unley Council; Black Forest, Clarence Park, Everard Park, Forestville, Fullarton, Goodwood, Highgate, Hyde park, kings park, Malvern, Millswood, Myrtle Bank, Parkside, Unley, Unley Park, Wayville.
West Torrens Council; Ashford, Brooklyn Park, Camden Park, Cowandilla, Fulham, Glandore, Hilton, Keswick, Kurralta Park, Lockleys, Marleston, Mile End, Netley, Novar Gardens, Plympton, Richmond, Thebarton, Underdale, West Beach.
Onkaparinga Council :, Aberfoyle park, Aldinga, Blewitt Springs, Chandlers Hill, Cherry Gardens, Christie Downs, Christies Beach, Clarendon, Coromandel Valley, Darlington, Flagstaff Hill, Hackham, Happy Valley, Huntfield Heights, Ironbank, Lonsdale, Maslin Beach, McLaren Vale, Moana, Morphett Vale, Noarlunga Downs, O'Halloran Hill, O'Sullivans Beach, Old Noarlunga, Old Reynella, Onkaparinga Hills, Port Noarlunga, Reynella, Seaford, Sellicks Hill, Willunga, Woodcroft.
Playford Council ; Andrews Farm, Angle Vale, Blakeview, Buckland park, Craigmore, Davoren Park, Elizabeth, Evanston Park, Hillbank, Hillier, Humbug Scrub, MacDonald Park, Munno Para, One Tree Hill, Penfield, Sampson flat, Smithfield, Virginia, Waterloo Corner.